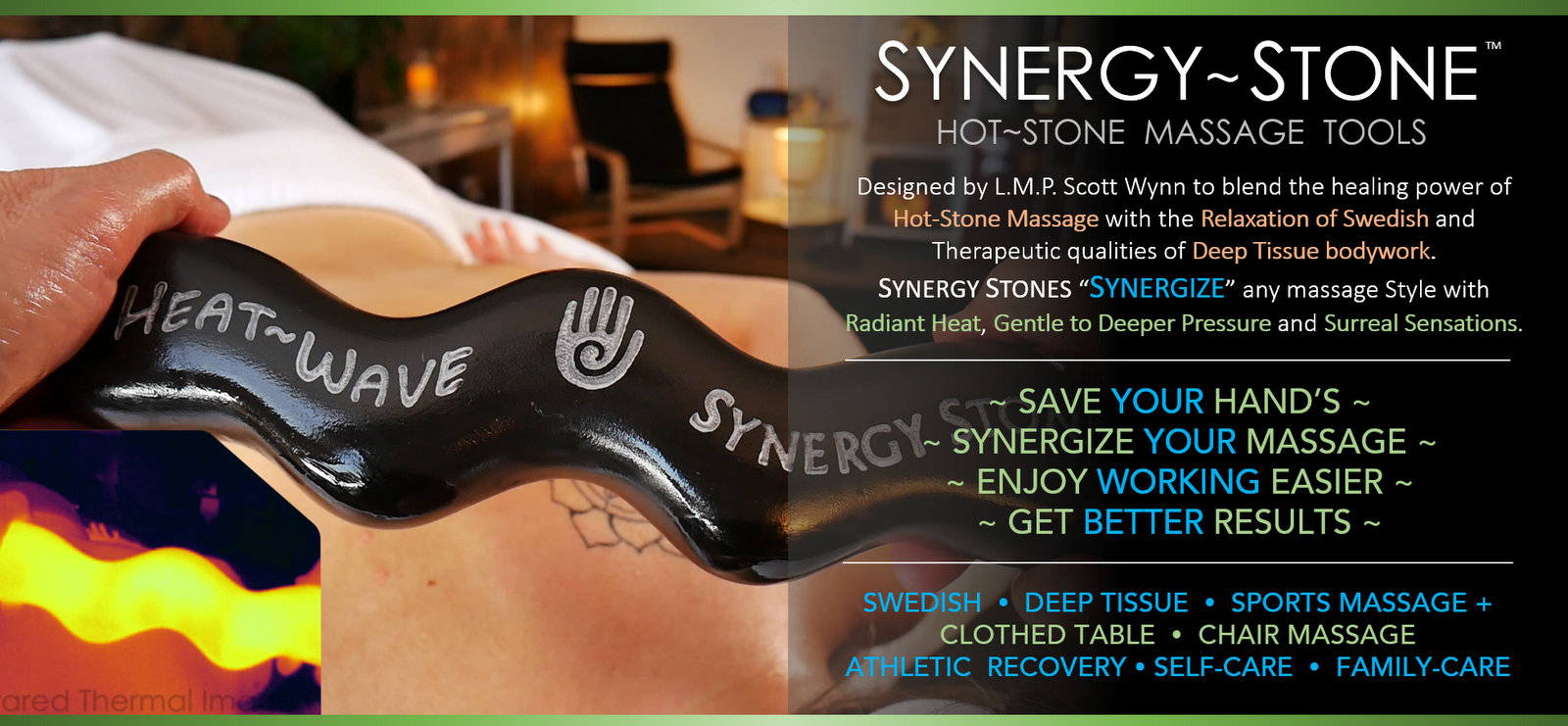 Hello and Welcome to our Community.
SYNERGY STONE was started by L.M.T. Scott Wynn in 2007. His expertise in the field of therapeutic Massage led him to envision, create and perfect this revolutionary array of intuitively designed Stone Massage Tools. Since then, Scott and his family have been hand-making SYNERGY STONE's for Massage professionals and enthusiasts alike around the world. It has been our pleasure to offer genuinely hand-crafted tools that find their way into the hands of caring people like you all around the world
Frequent, relaxing and therapeutic massage is a powerful form of natural medicine. Please enjoy learning about and utilizing these very special Massage Stones to SYNERGIZE every Massage you give!
Thank you for your interest and please contact us with any questions. Sincerely, The Synergy Stone Family